Statue Of Goddess Athena Thinking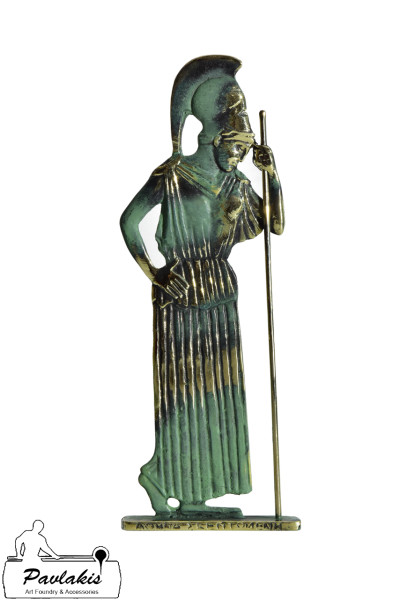 Dimensions:
5.00cm x 14.50cm
Goddess of wisdom, craft, art, war, diplomacy, weaving, poetry, medicine, trade and strategy.
Handmade brass sculpture, with Quality Guarantee.
Traditionally made by the method of casting metal and by oxidation similar to the museum.
The products are handmade and for their production it takes 5-7 days.