Statue Base with 3 Dolphins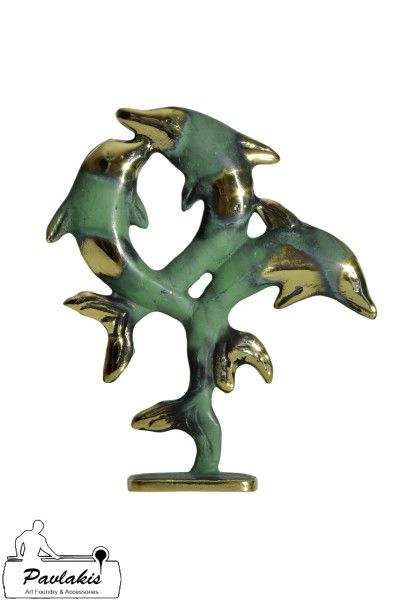 Dimensions:
13.00cm x 17.00cm
Dolphins, one of the most exciting creatures of the sea, sacred animals of Apollo and Poseidon, perfect expressions of selfless support and friendship according to the Pluto, occupy a special place in our hearts. The view of their glossy bodies shining in the sun as they hunt their food, follow the waters of the boats, or just play the waves in disregard? their full-on-the face look? Their song, which seems to have been written just for you, makes time stop in front of all the beauty. You follow it with your eyes. You dive with him in the water again in the air... you become one with them in this magical water choreography.
Handmade brass sculpture, with Quality Guarantee.
Traditionally made by the method of casting metal and by oxidation similar to the museum.
The products are handmade and for their production it takes 5-7 days.