Statue God Poseidon with Pole A mini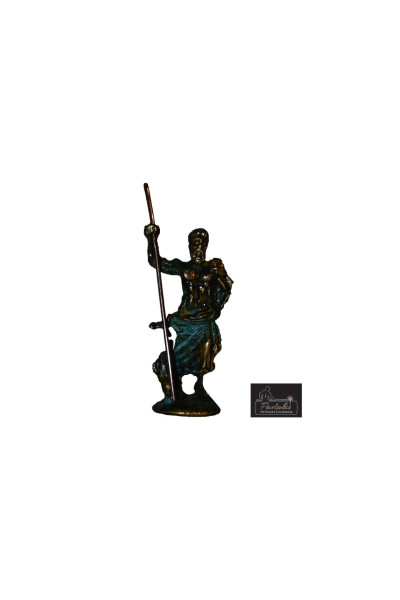 Dimensions:
3.00cm x 8.00cm
God of the sea and son of Saturn and Rhea. He lived in the depths of the sea with his wife, Nereida Amphitrite. He was the patron of sailors and fishermen. The trident was his weapon. With it he lifted the huge waves and shook the Earth at the same time.
Handmade brass sculpture, with Quality Guarantee.
Traditionally made by the method of casting metal and by oxidation similar to the museum.
The products are handmade and for their production it takes 5-7 days.