Statue Leonidas with spear C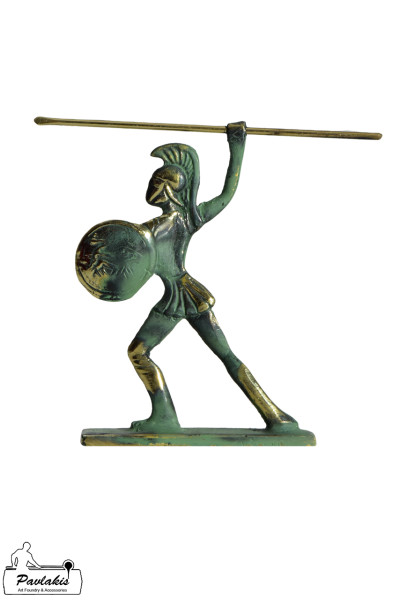 Dimensions:
12.00cm x 11.00cm
Leonidas a/ (Sparta, approx. 540, BC. - Thermopylae, 480 BC) was an ancient Greek who served as King Of Sparta by the Ayad dynasty. His father was king Anaxandridas II[1] (or alexandridas), who had four sons: Cleomenes by his second wife and three sons (Dorias, Leonidas, Cleombrotos) by his first wife. He was believed to be a descendant of Hercules.
Handmade brass sculpture, with Quality Guarantee.
Traditionally made by the method of casting metal and by oxidation similar to the museum.
The products are handmade and for their production it takes 5-7 days.