Owl Bell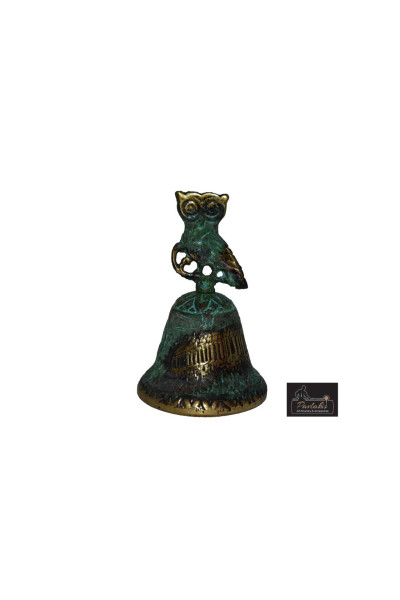 Dimensions:
6.00cm x 8.50cm
They are worn as an amulet against demons. It is said that demons can not stand the sound of the bell. The sound of bells is considered to invite nature to wake up and welcome spring. According to the church, the blessed bells invite the faithful to come to the Church. They take their name from Campania, a region of Italy where they were first built. They symbolize the trumpets of the angels for vigilance.
Handmade brass sculpture, with quality guarantee.
Traditionally made with the method of metal casting and with oxidation similar to the museum.
The products are handmade and take 5-7 days to produce.